Celebrating 24 years of exemplary customer service.
At Summer House Furnishings we are dedicated to making your home unique and inviting.
Our design services are available in all shapes and sizes. Whether you're looking to decorate an entire house, freshen up one particular room, or get a second opinion on selecting a color, we're happy to assist you. Fabric selection and coordination is one of our greatest strengths. Let us help you integrate color and space with fabric, furniture, art work and other personal elements to create a special environment in your home. Complimentary in-store consultations available. We look forward to meeting you and learning about your design needs.
Click below to fill out our form to get the design conversation started!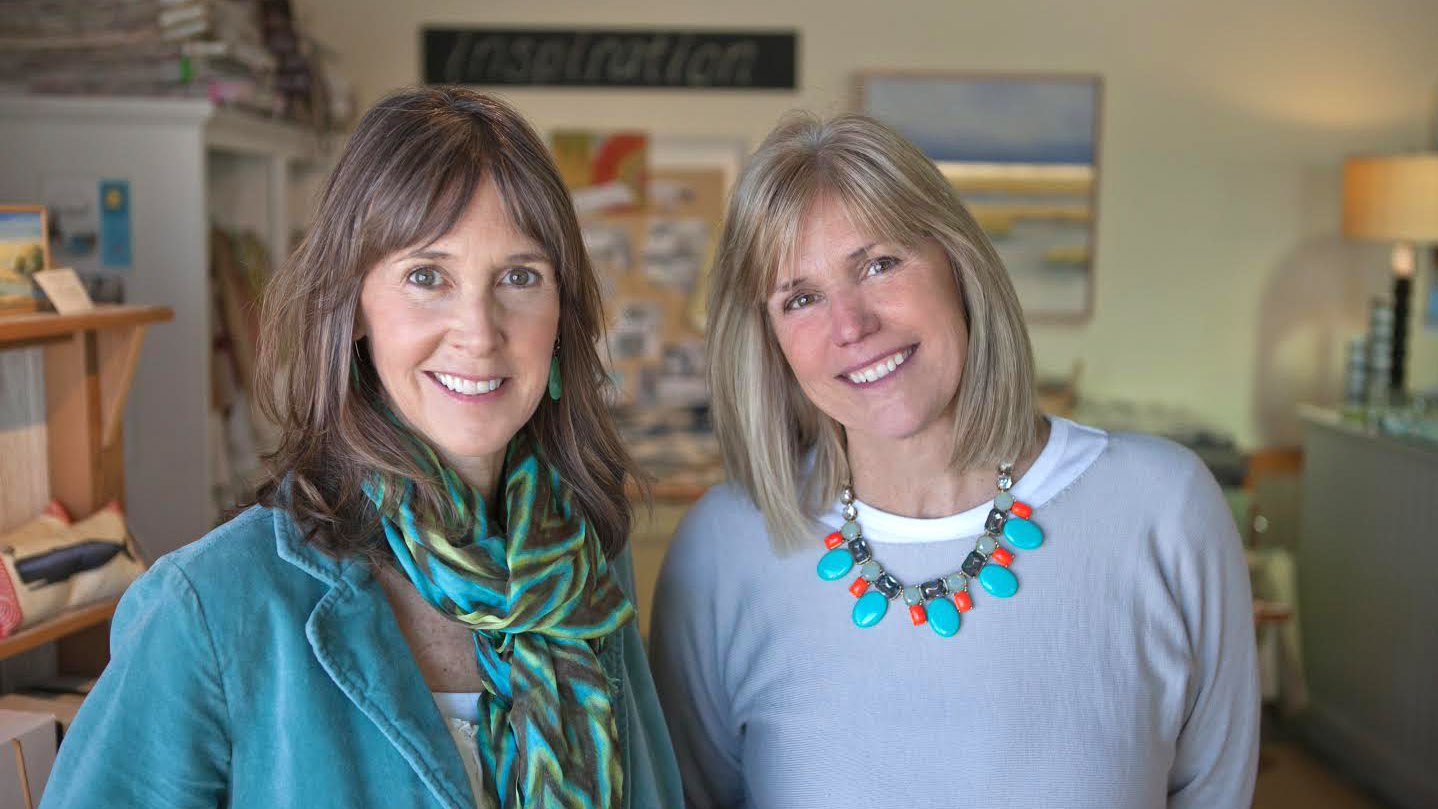 Stephanie Saltonstall and Andrea Checovich, Co-Owners
"I've worked with Stephanie at Summer House Furnishings several times throughout the years. She is great at understanding my style and makes recommendations that always look great. No job is too big or too small to provide great service. I love going to the store too – so many great ideas and the art is amazing."
—Julie H
"We just redid two adjoining rooms in an 1854 house we wanted to look fresh and modern. Summer House helped us translate our ideas into a beautiful color scheme, floor plan and flexible seating arrangement. I appreciated having a decorator's eye without the decorator's attitude or absurd pricing. We are thrilled with how the rooms turned out. Thanks Summer House!"
—Alison F
"Summer House is the place to go for your home decor needs, Recently I redecorated my living room and Stephanie and Andrea were dedicated to transforming my image into reality. This new room was a breath of fresh air and led me to refresh four more rooms with selected pieces from Summer House including a coffee table and pillows for the family room, bar chairs for the kitchen and linens for a bedroom. Whether choosing one pillow or a chair, their attention to detail resulted in my complete satisfaction. In addition to pieces for your home, they offer lovely gifts and housewares to accessorize any home."
—Jaci G
"Summer House Furnishings was selected to completely furnish and accessorize our model home at Coastal Woods a community of 23 detached townhouse style homes in Kennebunk ME. Andrea and Stephanie took the time to understand who our prospective buyers would be and created the look and feel we needed to achieve. Their expertise made the entire process painless and the finished product was a home run. Our prospects all comment on their design Both Andrea and Stephanie were extremely professional and a pleasure to work with."
—Kevin O., Kennebunk ME
"Summer House does an excellent job of stocking my perennial favorites along with delightful new items. The service is impeccable and the ability to bring an item to try before purchasing allows me to eliminate decorating mishaps."
— Catherine D., Newington NH
"I can not say enough good things about the two Owners of Summer House Furnishing. Andrea and Stephanie have helped to turn my home into a warm and beutiful place.. Both women truly love what they do and it shows. Their decorative taste is amazing. We went from one small project to another. I never felt pressure to buy…. Their store is a vey warm and welcoming place to visit. Even if you decide not to use Stephanie and Andrea's decorating servcices, there store is a must see. So glad I found Summer House Furnishing."
—Joanne A., York ME